Versailles tours
Versailles Tours Private minivan and private guided tour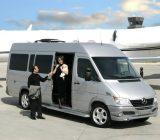 From: 139€
Day trips from Paris to Versailles private tour
- Private tour with private transportation - Direct access, no line - All tickets included - Half day and full day available - Professional certified guide.
Versailles Tours by Private Minivan
=> Option 1:

Description of the tour:
Visiting the Versailles chateau with a private guide and a chauffeur will offer you some benefits that you will really appreciate! You will the opportunity to discover all the secrets of the "Sun King" world famous residence. After exploring the Hall of Mirrors and the private King and Queen apartments, you could enjoy a very pleasant walk into the gardens of Lenôtre and admire the fountains show.

During this trip,
• You will be picked up at your apartment at 8.30am
• You will benefit in Versailles from a PRIVATE guided-tour of 4h
• Explore together the Hall of mirrors, the King and Queens Apartments
• Stroll around the gardens
• Be back to Paris, at around 1pm at you apartment.

Prices:

=> 1.1 Versailles by Private Minivan: 2/3 adults, 5h
Adult = 300€/pers
Child (4 to 11) = 109€/child

=> 1.2 Versailles by Private Minivan: 4/5 adults, 5h
Adult = 199€/pers
Child (4 to 11) = 99€/child

=> 1.3 Versailles by Private Minivan: 6/8 adults, 5h
Adult = 149€/pers
Child (4 to 11) = 69€/child

Transportation by car and entrance to the Château is included.
Availabilities
On request
From Tuesday to Sunday
Duration
The tour starts at 8.30 am
5 hours
extra hours: 50€/hour
Good to know
The tour of the chateau is done by a licenced guide.
Having a private guide will also allow you to avoid the unfinishing line at the Chateau entrance!
Pick up and return to your address in Paris.
Others activities you might enjoy
---